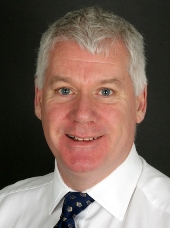 About Mr D Carl Jones
Mr Jones is qualified both as a doctor and as a dentist and currently holds a full-time NHS post in Maxillofacial Surgery and Facial Plastic Surgery at Wirral University Hospital NHS Trust. He also provides Maxillofacial and Facial Plastic Surgery services at Aintree University Hospital Trust.
Within his NHS practice Mr Jones has a particular interest in the management of facial skin cancers as well as general facial plastic surgery, the management of facial deformity and the treatment of facial injuries.
Mr Jones has wide-ranging experience in cosmetic surgery of the face and provides cosmetic surgical services at Spire Murrayfield Hospital, Wirral and at BMI Sefton Hospital, Liverpool.
Mr Jones has lectured widely on the subject of Facial Plastic Surgery and Facial Cosmetic Surgery. He is affiliated to a number of Plastic and Facial Surgical Societies and is currently an active member of the Association of Facial Plastic Surgeons.